Date Published: February 10, 2022
The Best Age to Desex a Dog
Different opinions come to light regarding the best age to desex a dog. To avoid complications, most vets recommend desexing your dogs as early as four to six months, especially when they are young and healthy. Giant breed dogs are the exception, with many vets recommending desexing be delayed until around 12 months.
There are many studies, opinions and options when it comes to desexing your pet. There are lots of factors to consider and it's important that your decision is well informed. Let's run through the basics of desexing:
Desexing is the process of surgically removing the reproductive organs (testicles or ovaries) of your pet. This procedure is done to suppress fertility in dogs and regulate overpopulation, as well as mitigating health risks.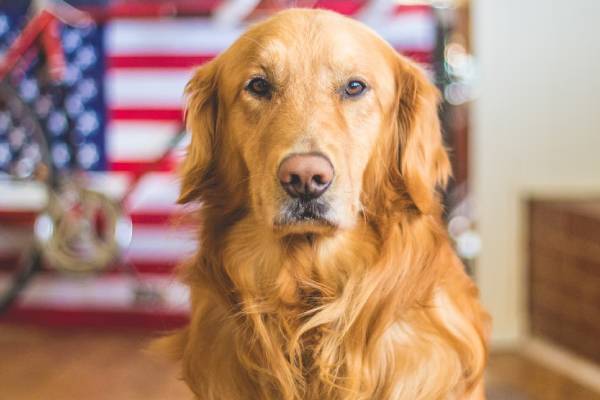 Desexing your dog can provide a range of health benefits which are scientifically proven. Reduction in cancer rates, particularly mammary and prostate cancer; and prevention of ovarian and testicular cancer are the most prominent. These benefits are also impacted by the age that you desex your dog. It is always strongly recommended that you consult your veterinarian as your expert on animal health, to understand the best age to desex your dog.
Start your journey with us.
As mentioned above, desexing has been widely utilised to control dog overpopulation. Speying your female dog is the only way you can be certain to avoiding unwanted pregnancy.




For female dogs, desexing will quickly reduce the risk of mammary cancer, which is fatal in about 50% of dogs. Desexing will also prevent them from having ovarian cancer.




Sex hormones are essential in the growth, development, as well as reproduction of your pets. Hormones can also affect the behaviour of your dog, as they will be inclined to be more vocal, wander, escape your property and show signs of being on heat to other dogs when they are ready for mating.
Neutering is recommended for male dogs to stop their bodies from producing male hormones. Like female dogs, your male dogs are also prone to cancer risks, particularly testicular and prostate cancer. Castrating them will help eliminate future issues, such as the development of tumours as they get older.
As for behavioural changes, desexing can reduce aggression in males, wandering, including roaming to find mates and being caught up in fights with other dogs. Decreasing your dog's desire to roam will also reduce unwanted pregnancies in other pets. It should be noted however, that desexing cannot be relied upon to reduce aggression or roaming as this effect is not seen in all dogs, particularly those desexed over 12 months of age.
Desexing can eliminate undesirable behaviours such as mounting and leg-lifting (if performed before the behaviour is first learned). This can also result in the reduction of their dominant and possessive issues with food and toys.
Like female dog spaying, the best age to desex a male dog can vary according to many factors; it is best to consult your veterinarian for a more personalised discussion.

Cost and Length of the Procedure
Usually desexing a dog, male or female, is a day procedure. Your animal will be dropped off in the morning, after skipping breakfast. They will undergo a clinical health check and, provided there are no findings of concern, your dog will have a short anaesthetic for neutering. Most animals can return home the same day, although they may be a little quieter than normal for the evening.
Factors that can impact the length of the procedure include a female being on heat or being pregnant, obesity, bleeding disorders, age and size of the reproductive organs.
Desexing, like grooming and other medications required by your pet, comes with a financial cost. Whilst some vet clinics offer desexing at a very discounted rate to promote the practice, others will charge full surgical rates. Searching for an
affordable pet vet clinic
will help you find a solution that suits you.
When you are unsure about how much desexing a dog can cost, you can always consult a veterinarian in a pet vet clinic near you. It is not permitted in Australia for vets to advertise prices, so searching online and shopping around will help you make your decision.
One of your primary responsibilities as a dog parent is to put importance on your pets' health. Delaying your pets' desexing procedure can result in unwanted problems. An ideal step you can take as a pet owner is to talk to a veterinarian to know what is best for your dog.
Among the services offered by our
small animal veterinarians
at Bligh Veterinary Services Centre are consultations and desexing procedures.
Our Bligh Veterinary Services Centre team comprises qualified staff that can handle different pet procedures ranging from pet desexing and small animal handling to reproductive management.
We offer a wide range of services, including providing expert advice about the best age to desex a dog, considering the breed, age, as well as body weight, breed etc. When you're ready to book a consultation or to desex your pet, contact our reliable staff on (02) 4587 7177 or send your enquiries to
reception@bvsc.sydney
.